Biography of Dr. Aziz Atiya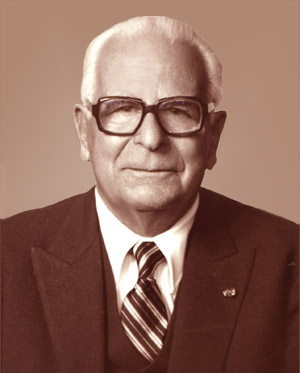 Aziz Suryal Atiya (1898-1988) was a prominent scholar, writer, historian, and librarian whose expertise spanned the fields of the Crusades and Islamic and Coptic studies. Born in a small village in Egypt in 1898, Atiya was sent at the age of five to a school in Cairo. In 1927, at the age of 29, he received a diploma from the Higher Training College in Cairo and moved on to the University of Liverpool in England to continue his studies. In 1931 he earned a B.A. with first-class honors in Medieval and Modern History and transferred to the University of London, where he completed his Ph.D. in Arabic and Islamic Studies in 1933. By the time of the publication of his indispensable work on the Crusades, Atiya could also speak English, Arabic, French, German, Italian, Latin, and to a lesser extent, Spanish, Greek, Coptic, Turkish, Welsh, and Dutch. In 1936, Atiya began his career in publishing with The Crusade of the Nicopolis. His monumental study of the Crusades, The Crusade in the Later Middle Ages, was published in 1938. In the same year, the University of Liverpool awarded him a D. Litt. (Doctor of Letters). He was the first non-Briton from the Middle East ever to be granted that distinction. From 1935 to 1939, Atiya served as Docent and Honorary Professor of Medieval (including Oriental) History for Kahle's Orientalisches Seminar in Bonn, Germany. In 1939, however, he returned to Egypt and became First History Inspector of the Secondary Schools for the Ministry of Education. He also began a tenure as Professor of Medieval History at Cairo University, which lasted until 1942. In that year, he moved to Alexandria University, where he held a foundation chair in Medieval History until 1952, and served as Vice-Dean of the Faculty of Arts (1949-1950) and as Chairman of the History Department (1952-1954). During this period in Egypt, Atiya married, became the father of two children, and participated in many academic expeditions.
After an extensive lecture tour in the United States in 1950-1951, Atiya felt the desire to go abroad again. For the 1955-56 session, he served the University of Michigan as Medieval Academy Visiting Professor of Arabic Studies, and then accepted a position at the Union Theological Seminary and Columbia University. In 1957, he was Patten Visiting Professor and Lecturer at Indiana University. That year's lectures became his two books Crusade, Commerce and Culture, and Crusade Historiography and Bibliography. He then spent two years at Princeton as Professor of Arabic and Islamic History (1957-1958) and then as a member of the Institute for Advanced Study (1958-1959).
In 1959, Atiya came to the University of Utah as a Professor of Languages and History to build a complete center for the study of Arabic and Middle East cultures. From that year until his death in 1988, Atiya worked with the University of Utah, founding the Middle East Center and creating the Aziz S. Atiya Middle East Library, a division of the Marriott Library. In 1967 he was designated Distinguished Professor of History, and was further granted the honorary degree of Doctor of Humane Letters. Brigham Young University at the same time made him an honorary Doctor of Laws (LL.D.), in recognition of some of his discoveries in the world of papyri.
During this time, Atiya continued to publish major academic works. In 1968, he published The History of Eastern Christianity and in 1969, he organized the publication of Catalogue Raisonné of the Arabic Manuscripts of Mount Sinai. At the time of his death, Atiya was preparing to publish a multi-volume Coptic Encyclopedia, which work was completed under the direction of his wife and assistant, Lola Atiya. Overall, Atiya published approximately twenty books, many of which are multi-volume projects, and his journal articles, book chapters, and encyclopedia articles appeared regularly over a period of thirty-five years. Further biographical data on Atiya is available throughout the body of the collection.
Contact
Ismaeil Hakimi
Information and Research Specialist, Middle East Collection Liaison
801-581-5137
Email
Related Links
Arabic and Oriental Booksellers
Middle East Microforms Collections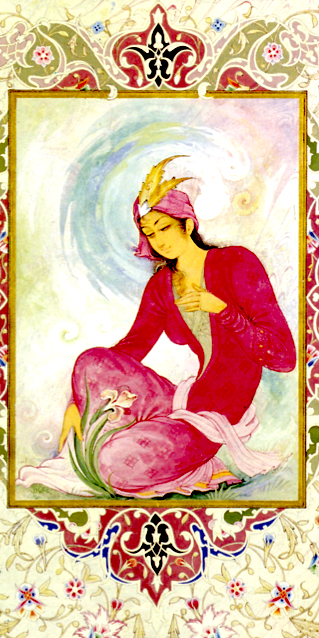 Image from Saheefe-ye Hasti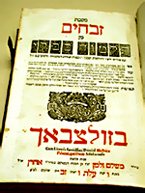 Hebrew Bible