Arabic and Oriental Booksellers
Bibliographical databases
Databases like WorldCat contain a vast number of records for printed books in many languages, including Arabic, Persian, and Turkish, etc.; The bibliographic records in these databases are being contributed mainly by North American libraries, reflecting their holdings, but other major libraries throughout the world are also adding their records. Even if the Marriott Library does not own a copy of the work you want, you may be able to borrow it from another library via the Interlibrary loan.
Because of their broad coverage, bibliographical databases are useful tools for verifying information in bibliographies, and for checking whether a particular text has ever been printed.
When searching, please remember to drop initial articles, and to use the appropriate transliteration scheme. North American and UK libraries use the ALA-LC transliteration tables of the Library of Congress.
Antiquarian booksellers 
Relatively few second-hand and antiquarian booksellers specialize in books from or on the Middle East. Smitskamp in the Netherlands probably has the largest selection of rare books, and can provide many of the classic editions printed in nineteenth-century France and Germany.
The various search engines for antiquarian books are a convenient tool for searching the catalogues of several non-specialist booksellers simultaneously.
Online book shops
Arabic, Persian etc. 
Although they are not as famous as their North American or European counterparts, most Middle Eastern online bookshops are just as safe and remarkably efficient: they offer secure billing, and their shipments are reliable and swift. One usually pays in dollars, and although the prices are slightly higher than in Lebanon or Egypt, they are not exorbitant. Unfortunately, shipping charges tend to be high.
The websites of these bookshops are in Arabic, of course. You will have to enable Arabic display in your browser to view them. In order to search for books, you will have to key in a search string in Arabic script. To facilitate searching for users without Arabic support on their PC, vendors often supply a virtual keyboard. Some vendors also offer searches in Latin characters, but results are usually unreliable because the transliteration schemes used are haphazard.
Like Western publishers, Middle Eastern publishing houses also offer their products online.
Publishers 

This list includes only some of the larger publishers that offer an online ordering service. Ordering directly from them can be cheaper, but can be more complicated (as is the case, for example, with some Syrian publishing houses).
Contact
Ismaeil Hakimi
Information and Research Specialist, Middle East Collection Liaison
801-581-5137
Email
---
Related Links
Arabic and Oriental Booksellers
Middle East Microforms Collections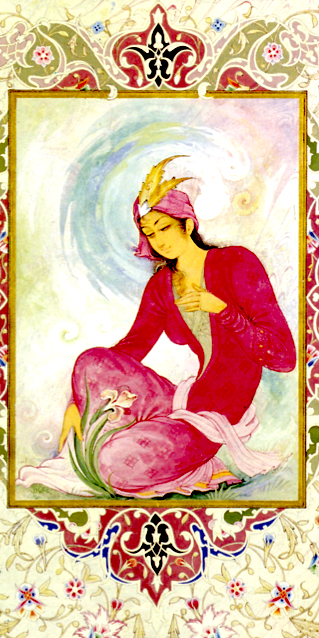 Image from Saheefe-ye Hasti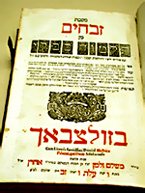 Hebrew Bible