Graduate Student Resources

Graduate Student Writing Hours
Come join your peers and a librarian twice a month to write! These 2-hour accountability sessions will offer opportunities to meet your peers and briefly learn about resources on a writing-related topic. Registration is limited & required. If you have questions, please reach out to annika.deutsch@utah.edu.
November 28th 11:30am - 1:30pm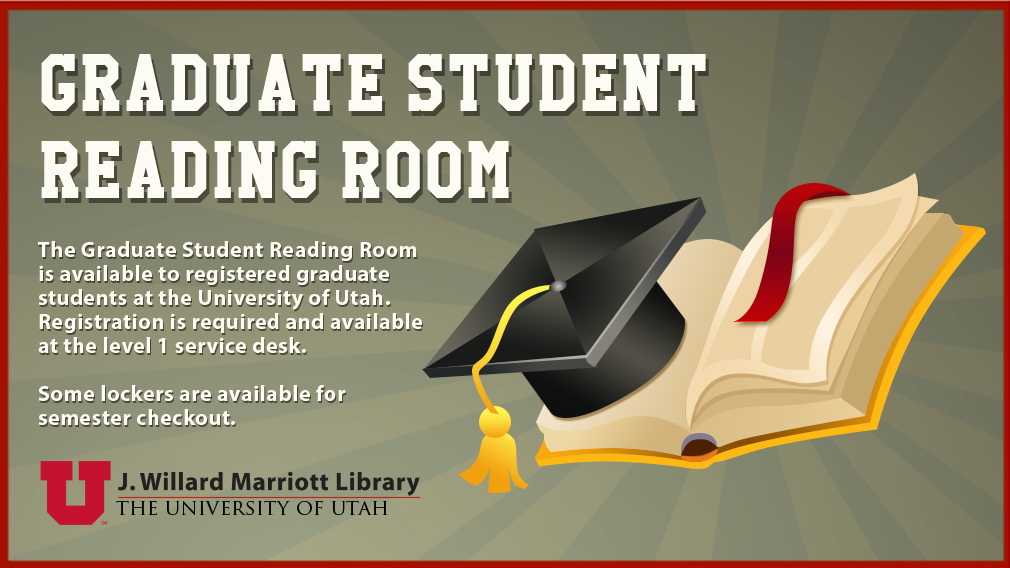 Graduate Student Reading Room
The Graduate Reading Room is a quiet study space reserved for graduate students on Level 1 (1180A). The Graduate Student Writing Center is located inside.

Graduate Student Writing Day
Next date TBA. 
Spend a day with your peers focusing on your writing efforts and attending workshops by various writing project experts. Breakfast & lunch provided. Registration is limited & required.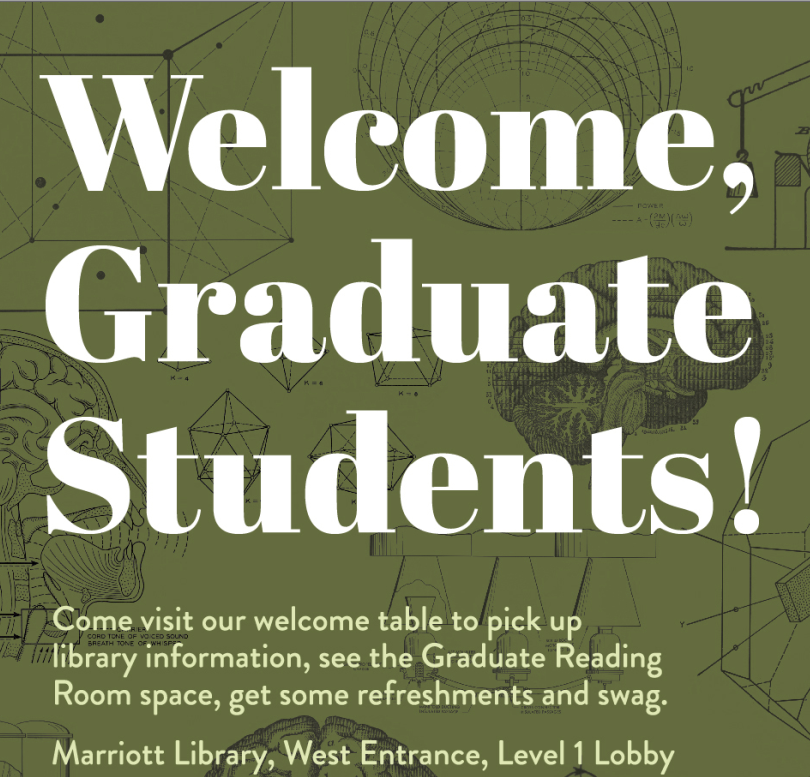 Welcome Graduate Students
Beginning of each semester, dates TBA. 
Meet your librarians at this welcome table to get information on library services and resources, see the Graduate Reading Room space, get some refreshments and swag.
Contact
Dale Larsen
801-581-8323
Email

Related Links
Teaching and Learning with Technology