Lab / Equipment Available
Located in ProtoSpace 2751, data visualization equipment is available to University of Utah students, staff, and faculty for the development of projects and research. The space contains (8) high-performance computers designed with computational analysis in mind, loaded with software for digital scholarship and data visualization.
In addition to these computers, a series of drop-in sessions, workshops, and other events will be conducted in this space.
The space is available Monday through Thursday between 9:00am and 6:00pm and Friday between 9:00am and 4:00pm.
Data Visualization Wall - Coming Soon!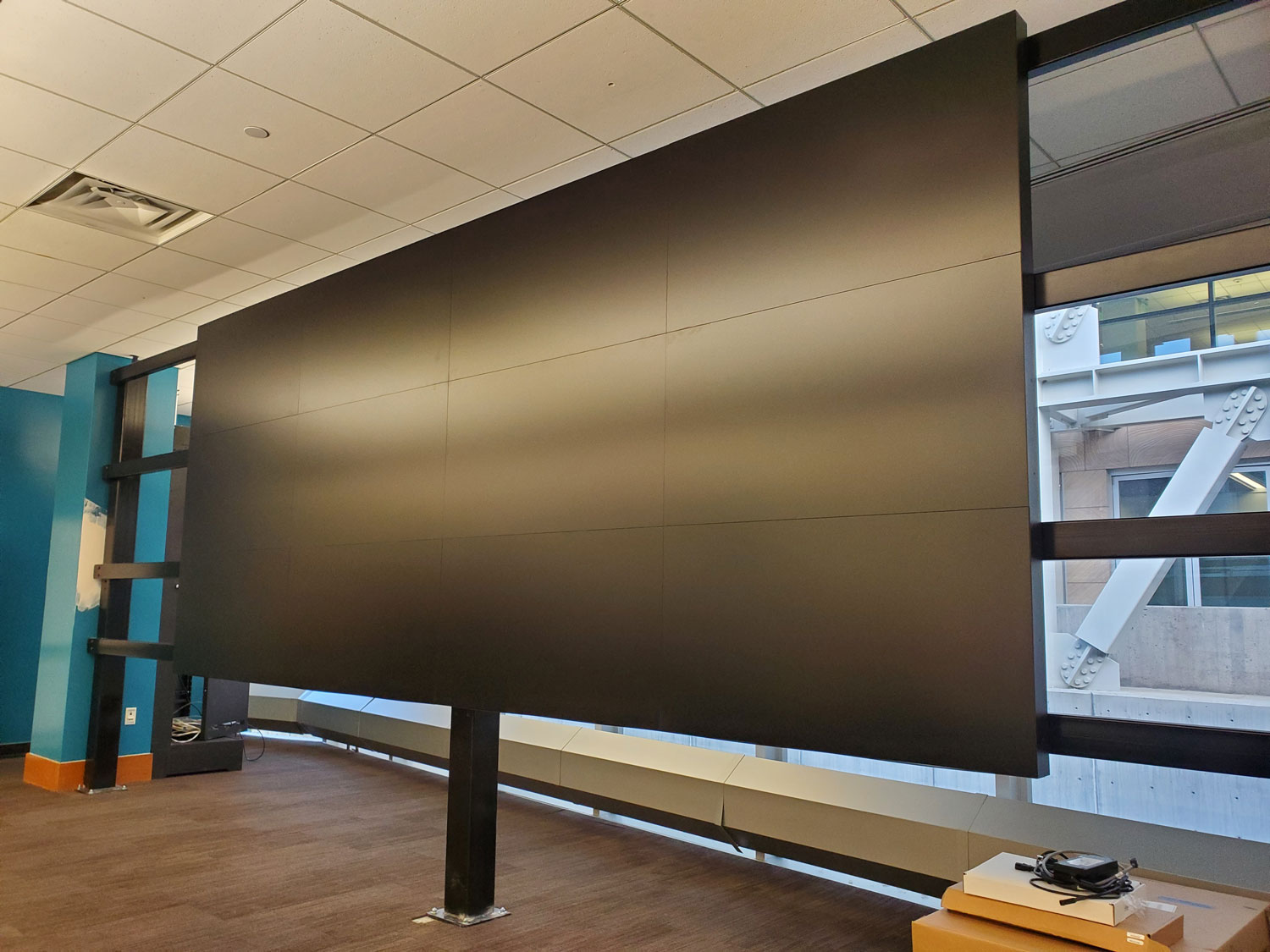 The Data Visualization Wall will join multiple display screens with minimal bezels to form a single, large-scale digital display in which multiple sources in various display configurations and extents can be presented and analyzed simultaneously.
These sources can include web browsers, high-resolution images, video conferencing, data visualization applications, and much more, providing a dynamic, interactive, hands-on learning environment that simultaneously enhances research, encourages active learning, and bolsters collaboration between faculty and students.
Construction is anticipated to be completed in Fall 2023.