Mickey Ibarra Book Reading, Signing...
Friday, October 20, 2017, 11am – 12pm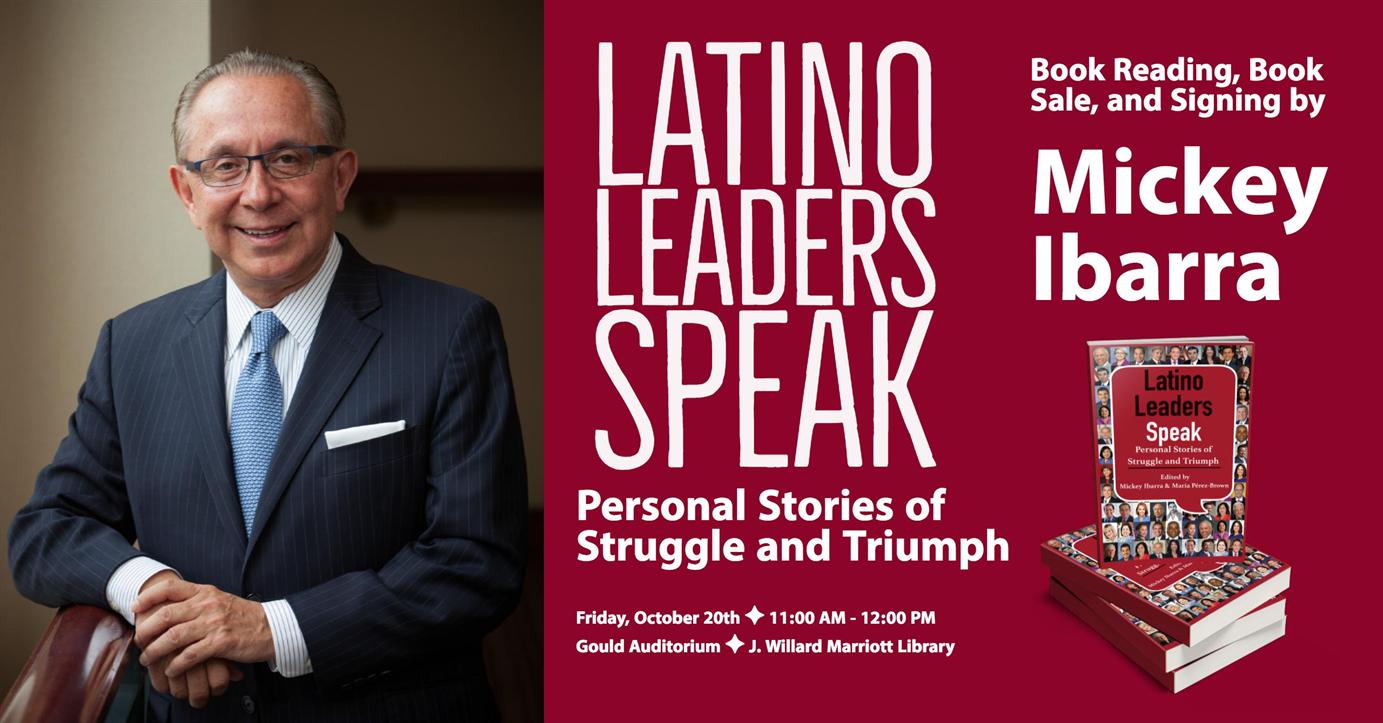 Originally presented at the Latino Leaders Luncheon Series in Washington, DC, and other major cities, the personal stories included in this book are all by successful Latinos involved in a variety of occupations, from politics and sports to education and activism. Contributors include former Los Angeles Mayor Antonio Villaraigosa; former general manager of the New York Mets, Omar Minaya; and Dr. Francisco G. Cigarroa, the Chancellor of the University of Texas System. Their words will inspire readers of all ages to follow their dreams and help those less fortunate.

Mickey Ibarra is an acclaimed author, publishing his first book in 2015 titled Mickeyisms: 30 Tips for Success. His new book published in 2017 by Arte Publico Press, Latino Leaders Speak: Personal Stories of Struggle and Triumph, features 33 keynote addresses delivered at the Latino Leaders Luncheon Series since 2004. Mr. Ibarra was awared The Latino Spirit Award for Achievement in Public Service by the California Latino Legislative Caucus in 2016. He is a graduate of Brigham Young University and the University of Utah, with a Master's degree and was awarded an Honorary Doctorate of Humane Letters in 2007. Campus Locations: Marriott Library - J. Willard (M LIB)
Room Name/Number: Gould Auditorium
Cost: Free
Ticket URL: www.facebook.com…
Transportation / Parking: Park in the visitor parking lot, west of the library, next to the bookstore., www.lib.utah.edu…
Contact Name: Jordan Hanzon
Contact Phone: 8015818857
Contact Email: jordan.hanzon@utah.edu
Campus Wide Event: Yes
More info: lib.utah.edu
Read More!