Free Bagels! Breakfast with Profess...
Tuesday, April 24, 2018, 10am – 12pm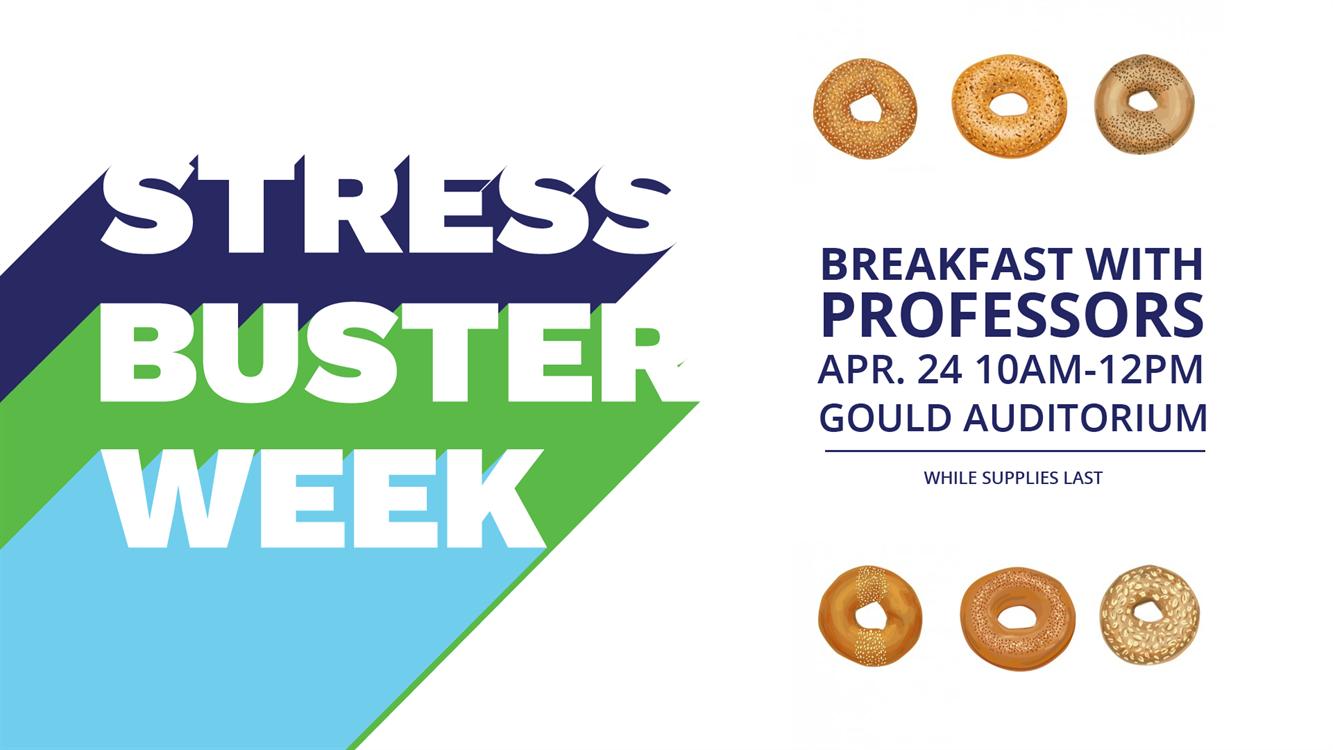 Facebook event: www.facebook.com…

Drop by for free bagels from Einsteins!

This is part of Stress Buster Week!
For full info on Stress Buster Week visit: www.lib.utah.edu… Campus Locations: Marriott Library - J. Willard (M LIB)
Room Name/Number: Gould Auditorium
Cost: Free
Transportation / Parking: Park in the visitor parking lot, west of the library, next to the bookstore., www.lib.utah.edu…
Contact Name: Jordan Hanzon
Contact Phone: 8015818857
Contact Email: jordan.hanzon@utah.edu
Campus Wide Event: Yes
More info: lib.utah.edu
Read More!