Monoprinting with Golden OPEN Acryl...
Saturday, March 23, 2019, 10am – 5pm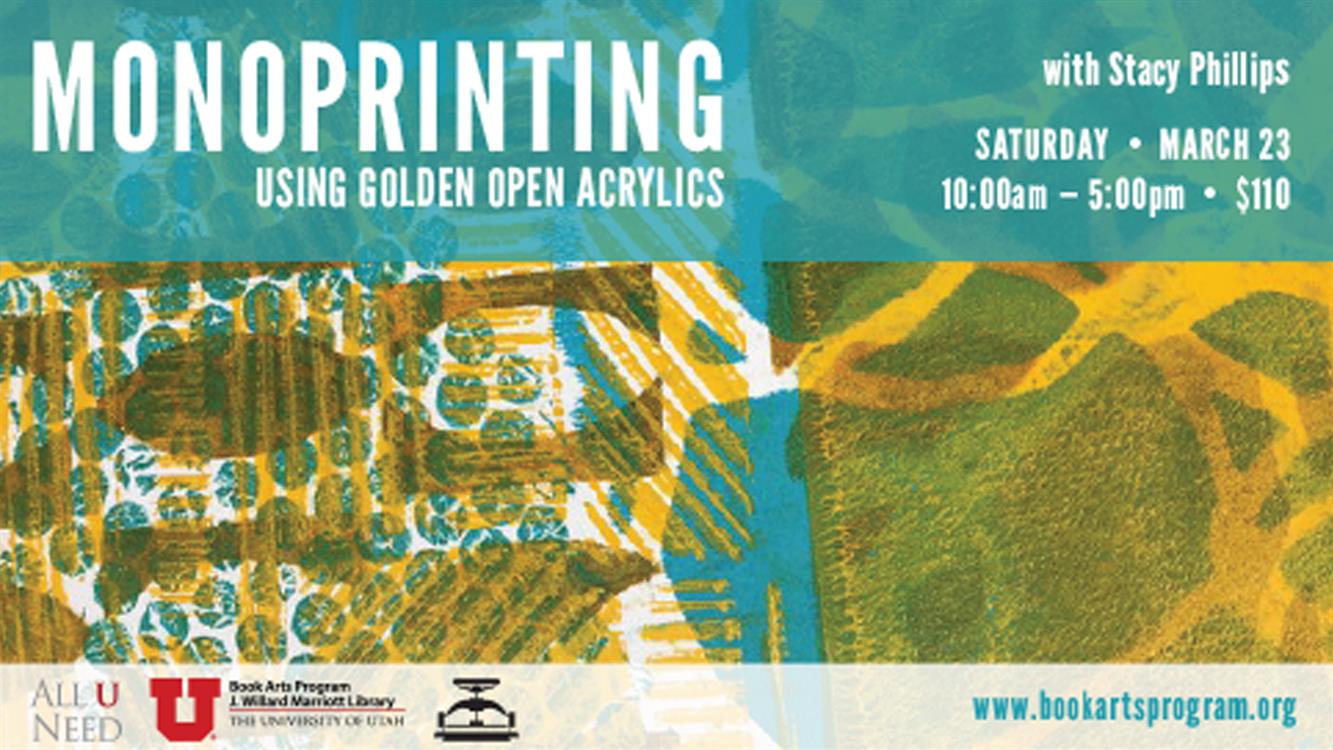 Create beautiful prints without a press! Through experimentation with Golden Open Acrylics on durable, reusable Gelli Plates, learn what makes these products unique and ideally suited for monotype printmaking. A working method to create multiple original impressions, monotype techniques incorporate the immediacy of painting with printmaking. Exploration of how repetition can alter and enhance personal imagery and symbology is also discussed. Participants leave with multiple images and the knowledge to continue the practice at home.

– – – – –

Stacy Phillips has lived in Utah since 1987. She was born in California and has lived all over the United States. As a full-time studio artist for fifteen years, Stacy actively explores painting and sculpture. Her work is driven by the combination of color, texture, and the infinite possibilities of mark making. Her work is represented by Trove Gallery in Park City. Campus Locations: Marriott Library - J. Willard (M LIB)
Room Name/Number: Book Arts Studio, Level 4
Cost: 110.00
Ticket URL: umarket.utah.edu…
Transportation / Parking: Park in the visitor parking lot, west of the library, next to the bookstore., www.lib.utah.edu…
Contact Name: Annie Boyer
Contact Phone: 801-585-9191
Contact Email: bookartsprogram@utah.edu
Campus Wide Event: Yes
More info: lib.utah.edu
Read More!