Carol Cornwall Madsen, "Emmeline B....
Sunday, October 22, 2017, 3 – 4pm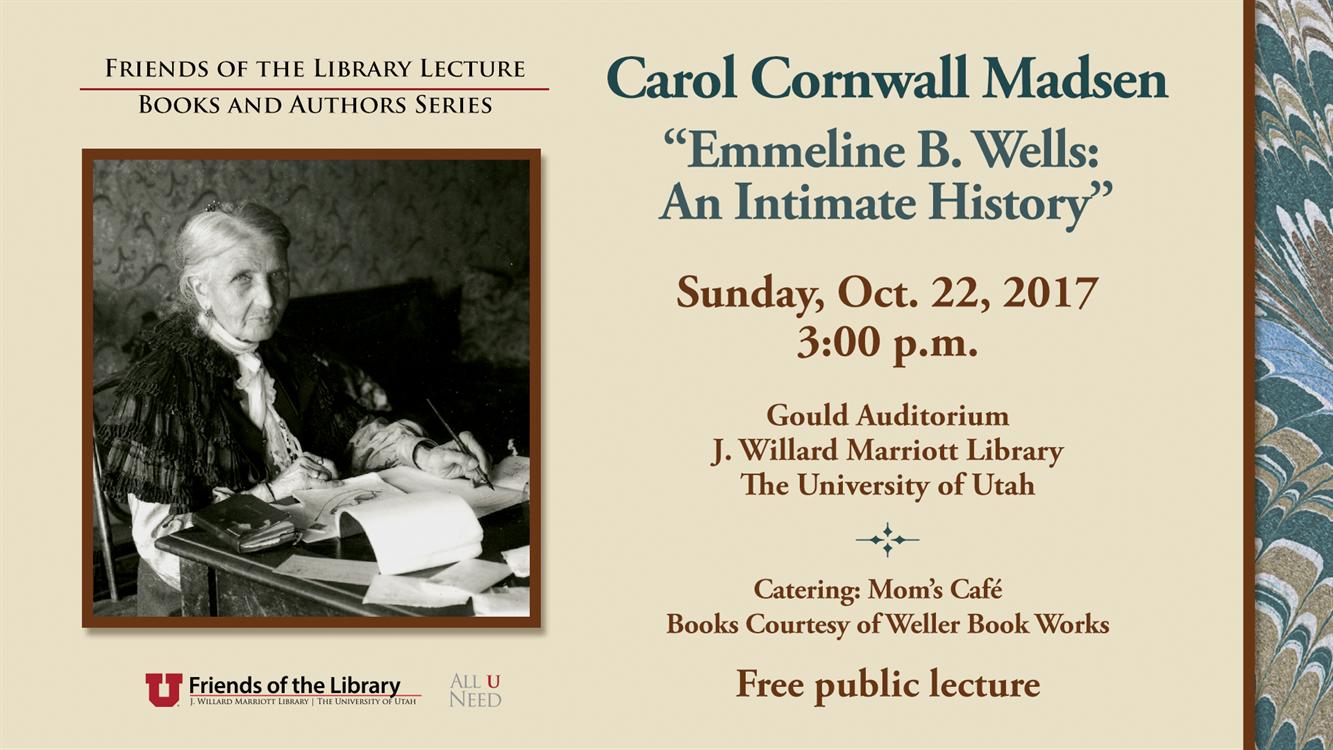 Carol Cornwall Madsen is professor emeritus of history at Brigham Young University, a past president of the Mormon History Association, and former vice-chair of the Board of Utah State History. She is an award-winning author and her books include An Advocate for Women: The Public Life of Emmeline B. Wells, 1870–1920 (2006); Journey to Zion: Voices from the Mormon Trail (1997); In Their Own Words: Women and the Story of Nauvoo (1994) and which won three best book awards.

Location: Gould Auditorium,
Catering: Mom's Café // Books Courtesy of Weller Book Works Campus Locations: Marriott Library - J. Willard (M LIB)
Room Name/Number: Gould Auditorium
Cost: Free
Ticket URL: www.facebook.com…
Transportation / Parking: Park in the visitor parking lot, west of the library, next to the bookstore., www.lib.utah.edu…
Contact Name: Judy Jarrow
Contact Phone: 801-581-3421
Contact Email: judy.jarrow@utah.edu
Campus Wide Event: Yes
More info: lib.utah.edu
Read More!