Evolution of Darwin
"...from so simple a beginning endless forms most beautiful and most wonderful have been and are being evolved."
Checklist for "The Evolution of Darwin" 

Curated by Luise Poulton, 2009
Exhibition poster designed by David Wolske, 2009
Digital exhibition produced by Alison Elbrader, 2011
Format updated by Lyuba Basin, 2020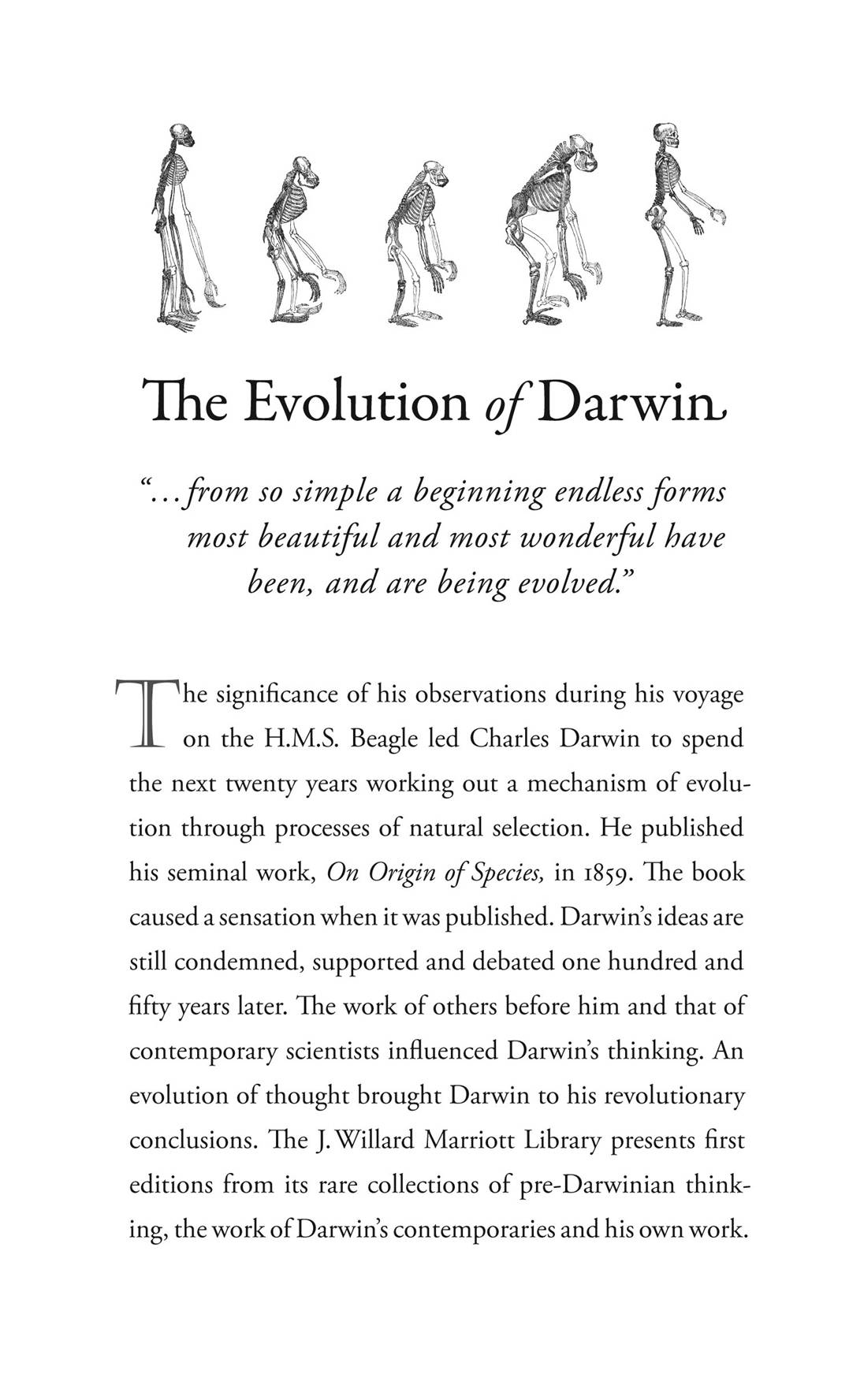 The significance of his observations during his voyage on the HMS Beagle led Charles Darwin to spend the next twenty years working out a mechanism of evolution through processes of natural selection. He published his seminal work, On the Origin of Species, in 1859. The book caused a sensation when it was published. Darwin's ideas are still condemned, supported and debated one hundred and fifty years later. The work of others before him and that of contemporary scientists influenced Darwin's thinking. An evolution of thought brought Darwin to his revolutionary conclusions.