Crane Giamo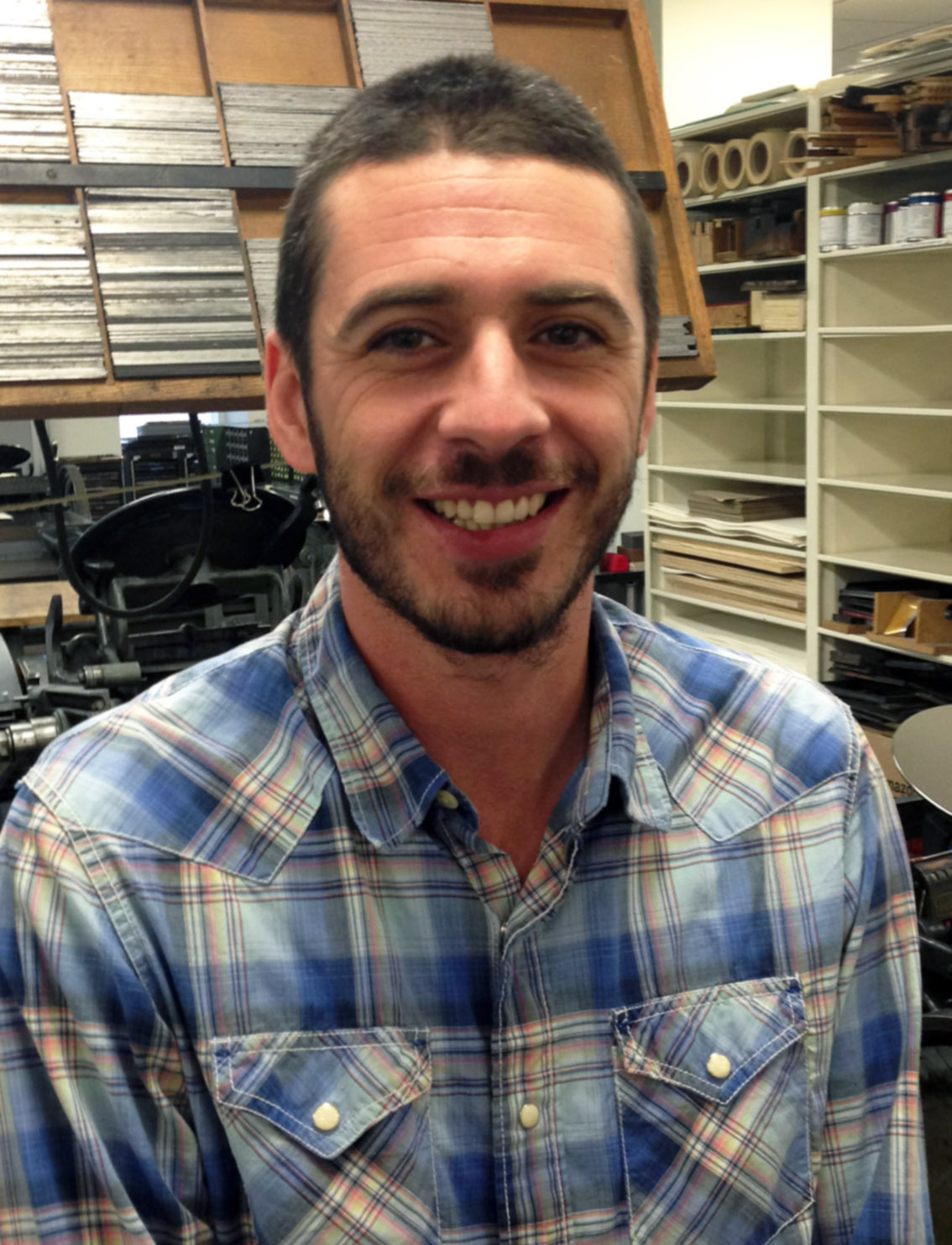 Crane Giamo is an Assistant Librarian (Lecturer) and the Book Arts Program Studio Manager and the lead printer for the Red Butte Press. He is the co-founder of Delete Press and By Voices. Crane's own artists' books can be located under the imprint Pocalypstic Editions. He holds an MFA in Book Arts from the University of Alabama, an MFA in Creative Writing from Colorado State University, and an MA in Poetics from the University at Buffalo.
News


The Book Arts Studio is closed for the semester.

Click here for complete hours including studio closures and holidays.
Related Links